Tubular braid
We design and manufacture in our workshop many types of tubular braids in polyester, nylon or polypropylene, intended for industry, haberdashery, clothing, creative leisure…
Contrary to the flat braid, the tubular braid is a hollow braid, which is used as a sheath to dress a cord or an electric cable. This braided sheath plays a decorative and protective role (thermal protection, UV protection, chemical protection, resistance to breakage…).
We offer a wide range of tubular sheaths from 8 to 72 spindles, in different diameters, from 200 meters. The range of colors is almost unlimited, and different colors can be assembled within the same tubular braid for a customized creation, in phase with an interior design project.
The use of resistant materials ensures that the tubular braid will last a long time. To improve the resistance, we propose the application of a primer, directly in our production workshop.
We can also carry out the overbraiding directly on tube or rush. Do not hesitate to contact our team to know all the possibilities of manufacturing hollow braid (from 200 meters, to the reference and color).
To request a sample or a price list, click here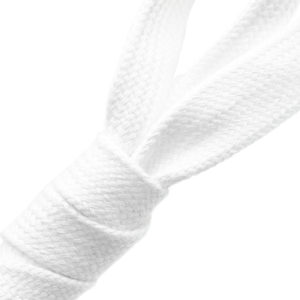 Features
Other materials, colors and sizes are available upon request.
See also